Senior Moving & Relocation
We provide senior moving, relocation and downsizing services for seniors and their adult children on Vancouver Island. Whatever moving and transition challenges you're facing, we can put together and manage an inclusive plan that will provide you with real peace of mind.
We Move Seniors, Not Boxes!
• We are not just movers. We are Move Managers.
• We consult with seniors and their families from start to finish.
• We can help you wherever you are in your transition.
• We provide free consultation over the phone or in person.
• Fully insured and bonded. Our staff are clean, screened and fully vaccinated.
• We are well connected with a solid network of professional resources; everything from real estate agents and staging professionals to financial planners and legacy experts.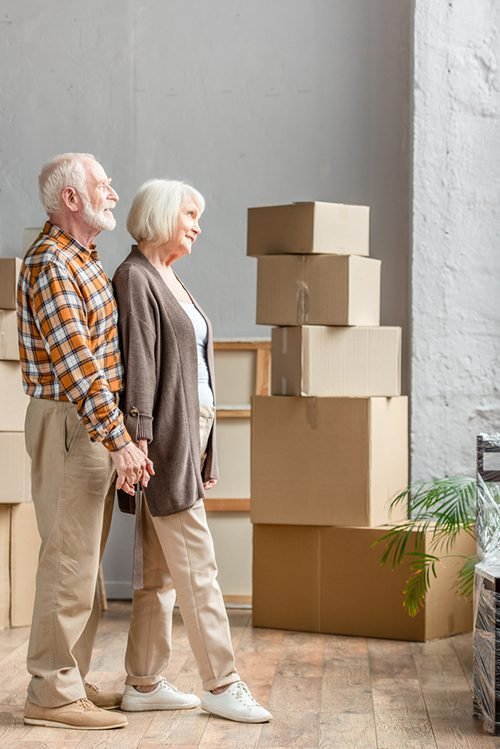 A Complete Service Package
One Company Does It All for You.
Professional, locally owned company in Victoria, B.C.
• Senior Downsizing Services
• Local and Long-Distance Moves
• Coordination with Care Homes
• Packing
• Unpacking
• Staging and Setup
• Downsizing Logistics
• Manage appointments
• Selling assistance
• Cleaning services
• Donation & Disposal
We provide extra services other movers don't even think about.
Free Consult
We assess your move from your perspective, not ours. Together we will plan a linear timeline of events right up to your move-in date, and beyond.
Complete Relocation Management
Our Move Managers can arrange all appointments and dates leading up to your appointed move in time. You decide if you want to prepack or unpack, we will help you stage your new space with what fits comfortably and looks great.
Arrange Transportation
Most movers leave it to their clients to figure out how they are going to move themselves. We work with you to make sure you get to your destination safely.
Comfortable Transition
We love a good checklist! We have put our experience with seniors into a well-thought-out process that ensures a worry-free move for you, your partner, your pets, and everyone involved. We know how to make your transition as comfortable as possible.
Property Solutions
Arrange appraisals, Realtors, property management, and maintenance services.
Pet Solutions
If you are unable to take your pet with you, we work with our resources to look after pets when necessary.
Removal Solutions
We can handle arrangements for a storage locker, listing items for sale including automobiles or boats. We can work with you to decide what will be donated and disposed of.
Cleaning Services
Cleaning both the home you are leaving and your new home before you move in is part of our service as needed.
Post Move follow up
We don't just love you and leave you. We check in after we've got you settled to make sure you have everything you need to get you off to a great start in your new home.
Start planning for your relocation and transition today.
If you are a senior, a family member or a friend who is helping a senior move, we will happily work with you.
"By providing an important service that literally comes at a critical time for seniors, our staff have an overwhelming added feeling of purpose and meaning. There is no greater feeling than helping others through a difficult time." J.P.
Contact us TODAY!
778-679-6683
"Just wanted to once again say thank you for all you do and who you are. It was such a pleasure to work with you and your team. You went over and beyond in so many ways, but most importantly you are a good human being!! I would never use another mover in the future and only wish you were in my area in California because I would keep you very busy." Annette
"JP and his crew of movers were an absolute godsend when I was at the end of my rope. JP listened patiently to all my concerns and he delivered on everything he promised.  I recommend their services for all my friends, and I'm delighted to give a testimonial." Aggie Wilson
"We can't tell you how much we appreciate you guys! It takes special person to work with seniors! And yes, she does really love her things and she has been boasting about how much she loves her suite and the way you helped set it all up. Thanks for everything!" Stephanie K.